The latest alloy spindles are not easy to wear and tear when used for long periods of time
Twin hammer clutch
Front exhaust
High power: 2200Nm
Extra handles give you more machine contro
1. In order to protect the life of the tool itself, we recommend installing a three-point combination and an air dryer in the air compressor pipeline. 2. The air compressor and air filter should be drained daily. 3. Check and maintain the pneumatic tools every day. Before using the tools, add special lubricating oil for the pneumatic tools to the air inlet. Do not add oil with too much viscosity, otherwise the power of the air compressor will be reduced.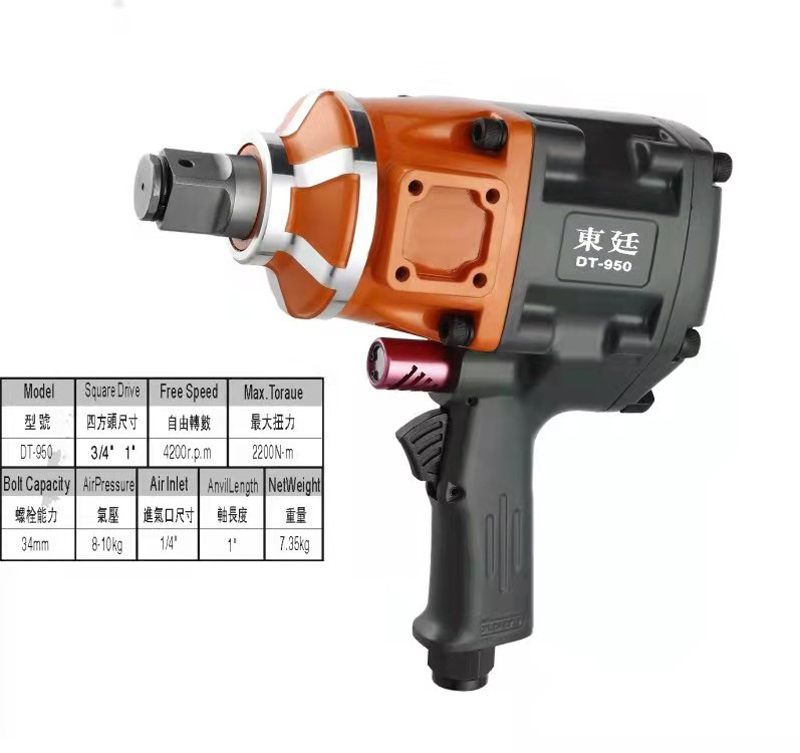 Feature
Product Parameter
MODLE: DT-950 Free Speed(RPM) : 4200 Bolt Capacity:34mm Air Pressure : 8-10KG Air Inlet : 1/4" anvilength: 1"